Published by Wide Eyed Editions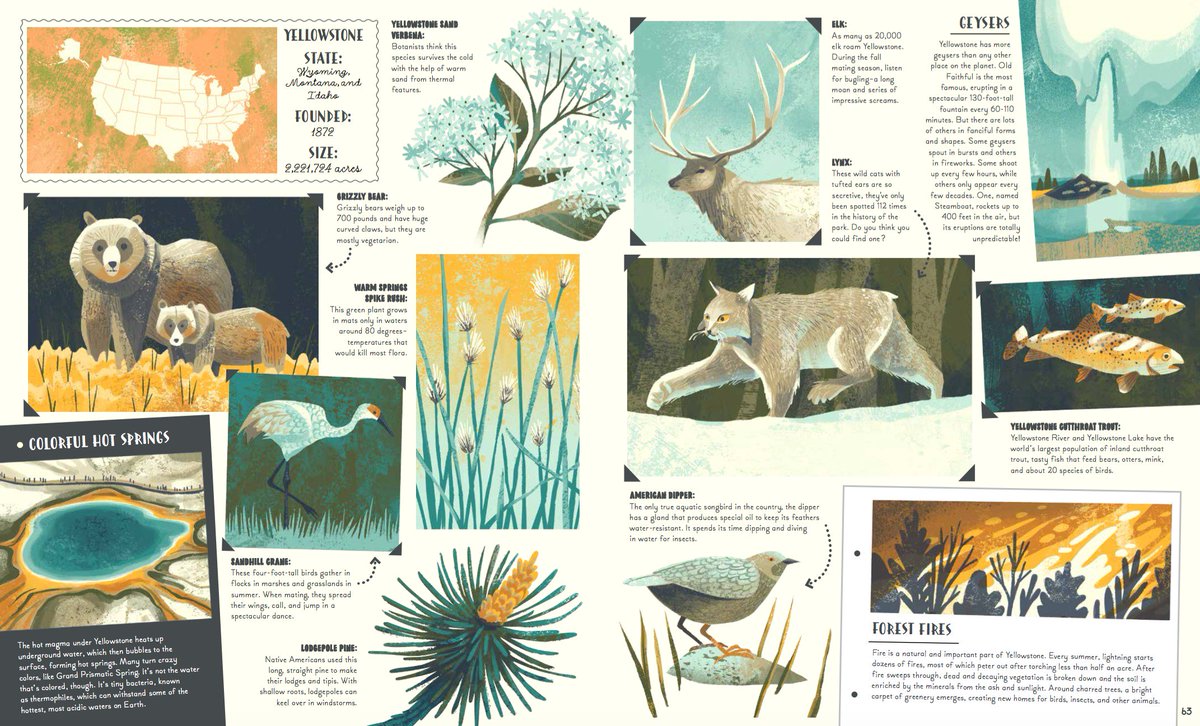 Summary:  This oversized guide to the national parks of the U.S. is divided into seven sections: Alaska, Tropics (Hawaii, the Virgin Islands, and American Samoa), West, Southwest, Rocky Mountains, Central, and East.  Each section starts with a map showing all the parks from that area, then gives more in-depth information (a two-page spread) on a few selected ones. These spreads include the location, date founded, size, and information about various plants and animals that can be found in the park.  Two pages at the end have an A-Z of wildlife: 26 plants and animals with a challenge to find which parks they are from. Also includes information on how to help protect the national parks and an extensive index. 112 pages; grades 1-7.
Pros:  It will take a pretty committed homebody to resist the urge to go exploring after perusing these pages.  The retro illustrations, oversized pages, and fascinating information make every park beckon to road trippers.
Cons:  For such a big book, some of the type is pretty tiny.