Published by National Geographic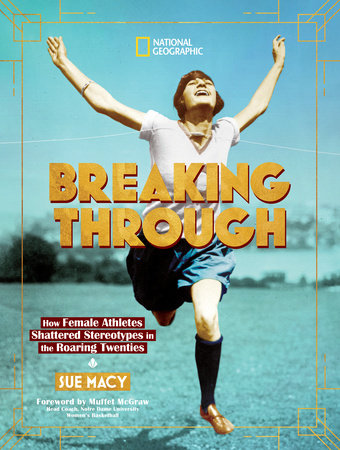 Summary:  While few women athletes from the 1920's are widely remembered today, it was an important decade for women's sports.  In chapter one, we meet Olympic diving gold medalist 14-year-old Aileen Riggin, one of the first American women to compete in the Olympics, held in 1920, the same year U.S. women finally got the right to vote.  Subsequent chapters look at each year in the decade, profiling women athletes, and also looking at the men (and sometimes women) who tried to discourage them from competing. There are plenty of photos and sidebars, and each chapter ends with two pages of other events that occurred during the year, offering a big of historical perspective.  An epilogue summarizes what has happened in women's sports since the end of the 1920's, with brief profiles of women athletes from 1930 until the present. Includes an author's note, additional resources, source notes, and an index. 96 pages; grades 4-7.
Pros:  A fresh and interesting look at sports, written in an engaging style that will draw readers in.  Boys and girls alike will be inspired by these women who competed, often in multiple sports, against a backdrop of criticism and naysaying, opening up opportunities that continue to this day.
Cons:  The font seemed unnecessarily small, and a high-powered microscope may be needed to decipher the source notes and index.
If you would like to order this book from the Odyssey Bookshop, click here.