Published by Little, Brown Books for Young Readers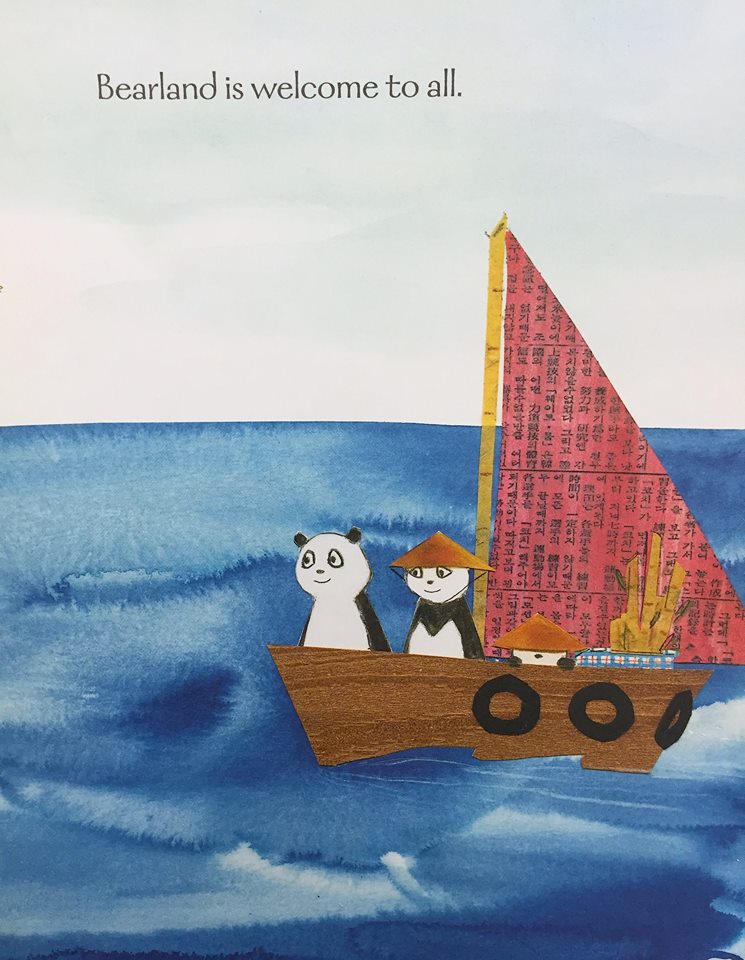 Summary:  Chee-Kee worries about fitting in on Bearland when he and his family move there from the Island of Coney.  There are all different types of bears in Bearland, but no pandas.  Chee-Kee's kite looks different, his hat looks different, and in all his bamboo-chewing life, he has never seen a fork.  One day, while Chee-Kee is watching some other bears play soccer, he sees their ball get stuck up in a tree.  He knows just what to do: using string from his box-shaped kite, he ties together several sticks of bamboo, and pole-vaults to the top of the tree.  The last two-page spread shows an idyllic scene in Bearland with the pandas wearing sunglasses and skateboarding, and some of the other bears flying a box-shaped kite and fishing with bamboo poles.  An author's note tells of her own struggles as the daughter of Korean immigrants, trying to fit into American society.  40 pages; ages 4-8.
Pros:  What a great–and timely–message about the contributions of all cultures to a diverse society.  Told in simple language with cute illustrations (they're pandas, for heaven's sake, of course they're cute), this story will appeal to the youngest readers, but provides opportunities for discussions with older ones.
Cons: Once again, key information–in this case, the author's note–was printed on the back cover, partially covered by the taped-down library book jacket.