Published by Little, Brown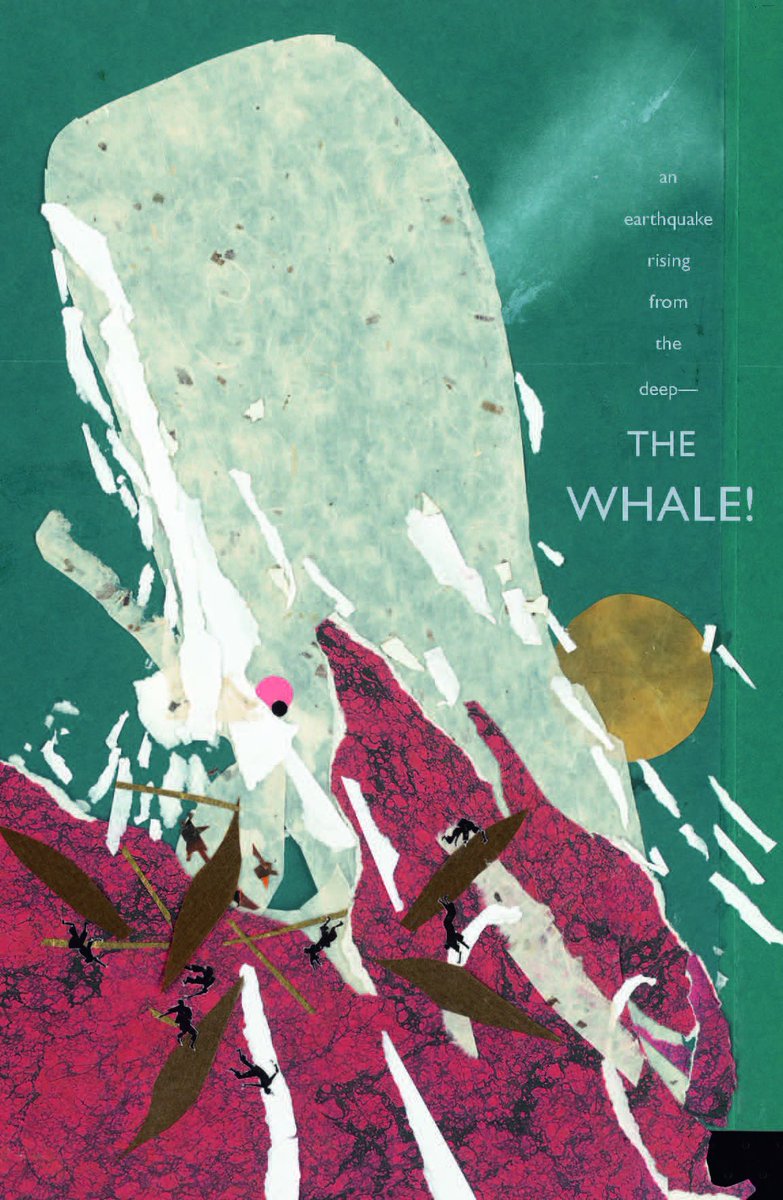 Summary:  The sailors are longing to be homeward bound, but when the lookout spies the great white whale, the captain's orders come through and the chase is on.  A harpoon is thrown and hits its mark.  The whale dives deep, dragging the boats with it.  Then the magnificent white whale rises again to the surface, only…it's bedtime.  The narrator protests, but Dad's word is a law above Captain Ahab, and the tale literally goes down the drain.  The boy falls asleep to the sound of one more sea chanty.  An author's note gives more information about Moby-Dick and the process of how this book was created, along with a link to her website.
Pros:  A picture book based on Moby-Dick?  I was skeptical, but, call me Ishamel, it works!  The story is appealing and understandable to kids, and the amazing collage illustrations will surely be considered by the Caldecott committee.
Cons:  Kids inspired to move directly from this book to Herman Melville's original may encounter a struggle worthy of Ahab.