Published by Bloomsbury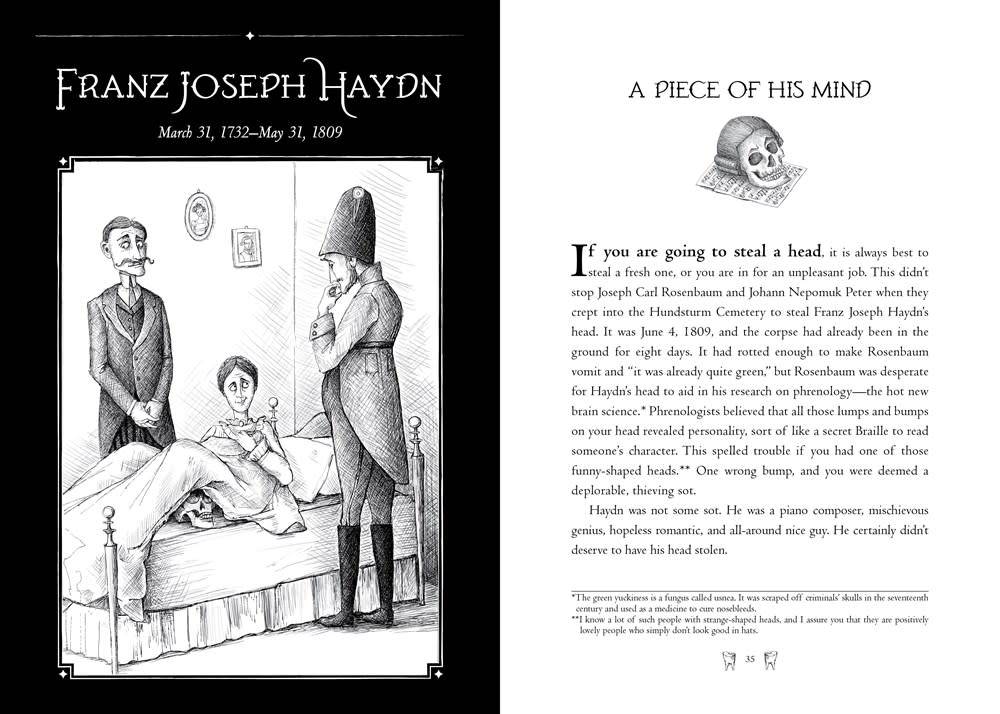 Summary:  17 chapters recount the fates of the body parts in the title, as well as Sarah Bernhardt's leg, Vincent Van Gogh's ear, Elvis's wart, and more.  Each chapter is followed by several more short tales of relevant anatomy.  20+ pages between the last two chapters go into greater detail about cloning, stealing body parts, and some pretty disgusting food and beverage trivia.  The writing is breezy and irreverent, with lots of humorous footnotes, and there are plenty of illustrations throughout.  Includes an extensive bibliography and index.  192 pages; grades 5-8.
Pros:  The humor targets the age group perfectly; readers will enjoy grossing out their peers and elders while inadvertently learning some history and science.  The black and white etchings reminded me a little bit of Edward Gorey's art.
Cons:  Some of the stories, particularly those involving ingesting body parts and fluids, were a little over the top for me.  But then, I am not a 12-year-old boy.
If you would like to buy this book on Amazon, click here.