Published by Abrams Books for Young Readers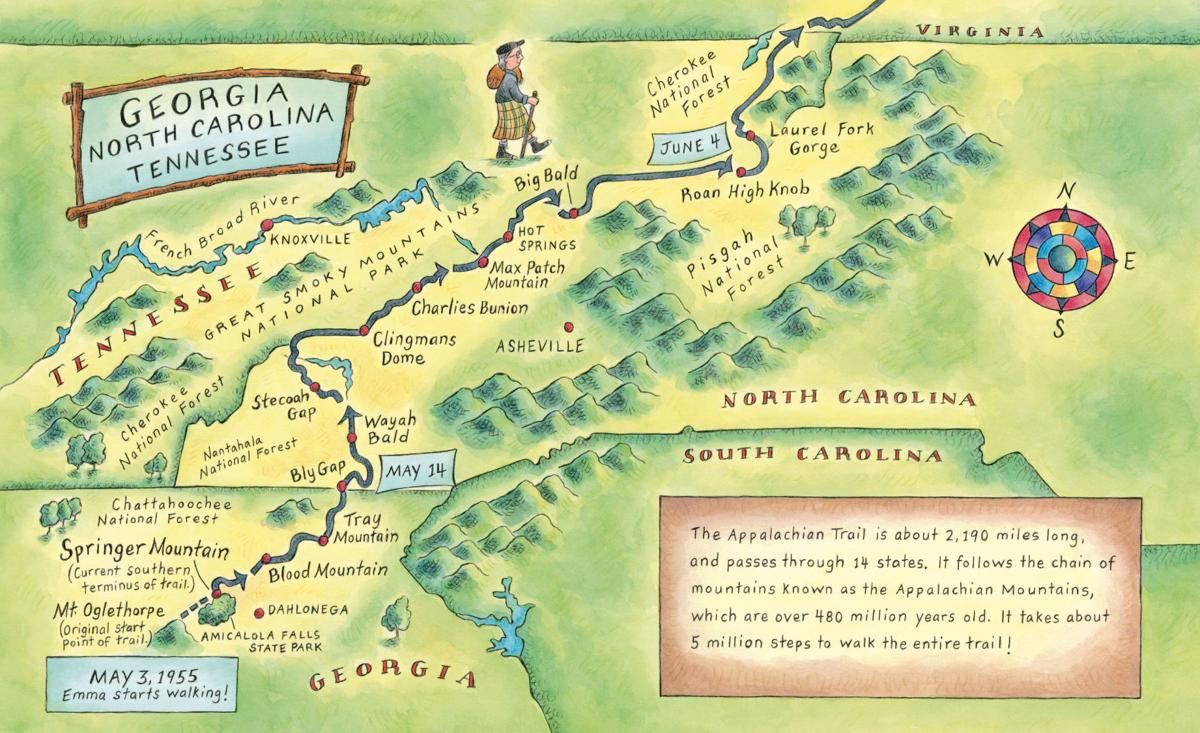 Summary:  After reading a National Geographic article describing the Appalachian Trail as "easy", Emma Gatewood decided at age 67 to become the first woman to hike it in its entirety.  Starting off in a skirt and canvas sneakers, with a sack that weighed less than 20 pounds, she headed from her home in Ohio to the end of the trail in Georgia to begin on May 3, 1955.  Dealing with rocky trails, bugs, injuries, a hurricane, and a bear, Emma kept plugging along. Wearing all the clothes she had, barely able to see through her cracked eyeglasses, Emma reached the end of the trail on September 25.  She celebrated by loudly singing "America the Beautiful" from the top of Maine's Mount Katahdin, then hiked the trail again less than two years later. Back matter includes additional information about Emma Gatewood and the Appalachian Trail, a list of sources, and a timeline on the back endpapers.  48 pages; grades 2-5.
Pros:  If this doesn't inspire you to stay active in your old age, nothing will.  The beautiful maps every few pages show Emma's progress up the trail, with landmarks labeled and interesting facts about the region.  
Cons:  I would have loved to have seen a few photos of Emma, particularly on the trail.