Published by Arthur A. Levine Books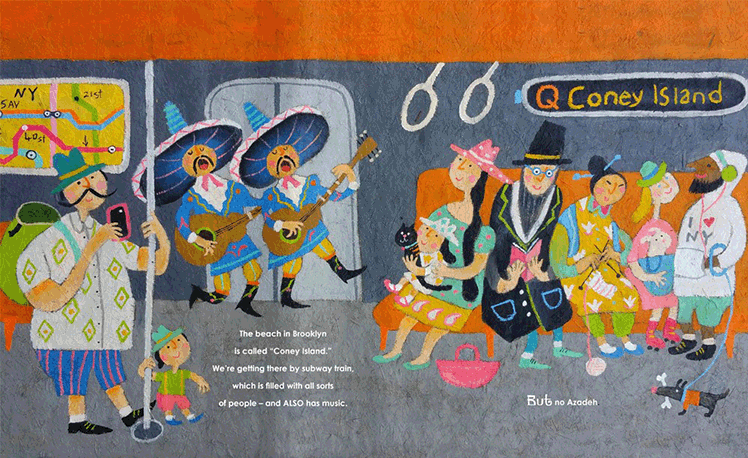 Summary:  Rashin is excited to be taking her first trip to the beach in America.  She and her family are traveling to Coney Island. She tells what it was like to go to the seashore in Iran, where she used to live.  Men and women swam on separate beaches, divided by a curtain. When some of the girls saw the boys peeking through holes in the curtain, Islamic beach guards hurried to patch the holes.  There was an ice cream seller there, and when Rashin sees one at Coney Island, she hopes to be able to get her favorite saffron ice cream. When it's not available, the day seems ruined, until another girl suggests chocolate crunch.  Not only is it delicious, but Rashin has found a new friend to play with. 40 pages; ages 4-8.
Pros:  Any story that includes the beach and ice cream is perfect summer reading in my book, and this one weaves in an interesting immigrant story with a glimpse of another culture.
Cons:  An author's note and/or some photographs would have made a nice addition.