Published by Orchard Books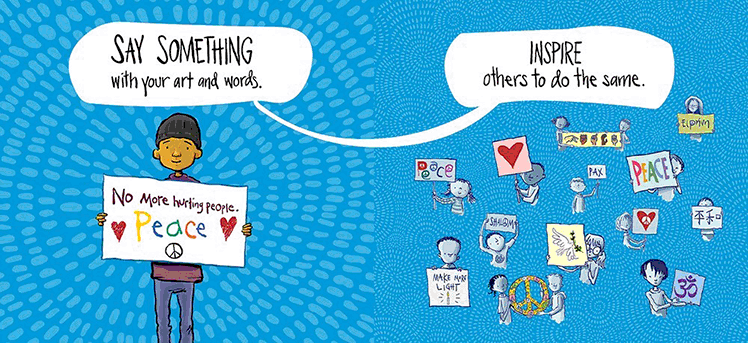 Summary:  "The world needs your voice," begins this book, then goes on to suggest ways for readers to express themselves.  Sometimes that means talking, like saying "Stop!" if you see someone getting hurt, or telling people why you are angry.  Other times, you can express yourself with painting, planting seeds, or having your own sense of style. It may seem like no one is listening, but if you keep speaking from the heart, you will find someone, and you may be surprised to find the whole world listening.  "Some people find it easier to say something than others," concludes the author, "but everyone has something to say." 40 pages; ages 4-9.
Pros:  I love how this book offers ways for introverts to express themselves, as well as those who aren't shy about speaking up.  As usual, the Peter Reynolds illustrations are adorable and offer a diverse cast of characters.
Cons:  Ironically, the flap of the dust jacket covered up some of the speech bubbles on the front endpaper.