Published by Little, Brown Books for Young Readers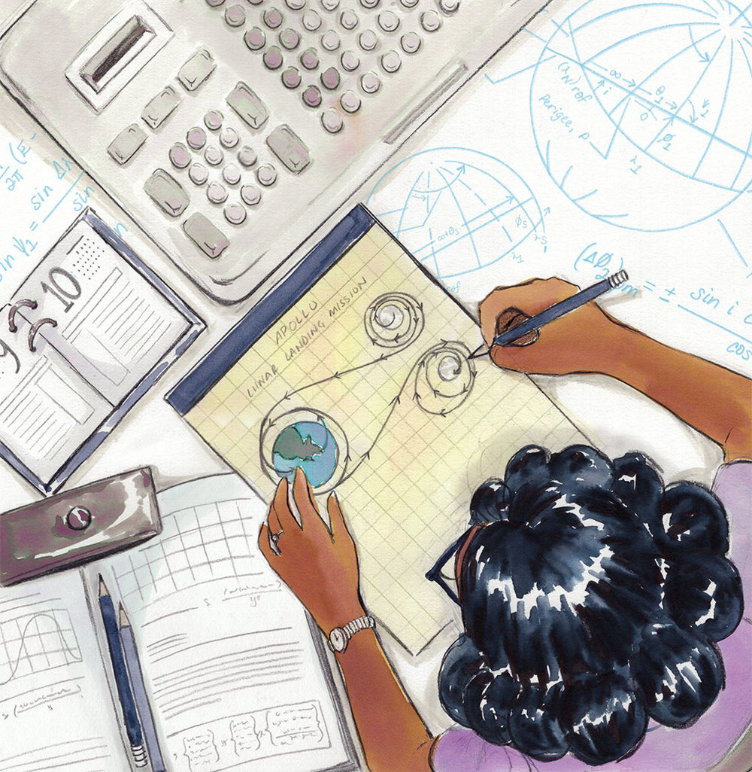 Summary:  Similar to last year's Counting on Katherine, this picture book biography tells the story of Katherine Johnson's life, beginning with her early fascination with math that eventually led her to a career at NASA.  Her brilliance was finally recognized there as she broke down the barriers that had kept women and blacks from the higher-level positions. This story focuses on her contributions to Apollo 11, the mission that included the first walk on the moon.  Katherine was instrumental in helping to calculate the flight plan that took the three astronauts to the moon and brought them safely back home again. Includes photos of Katherine and some of the documents she worked on at NASA, a time line, and author's and illustrator's notes.  40 pages; ages 4-8.
Pros:  Katherine Johnson's story is brought to life in a way that is accessible for younger readers.  There's an emphasis on her love of counting from an early age, and a fun incorporation of incorrect math facts (segregated schools seemed as wrong as 5+5=12; Katherine being excluded from NASA meetings was as wrong as 5×5=20).
Cons:  The story is light on dates and places, and there's no list of further resources, so this wouldn't be the best book for research or reports.