Published by Neal Porter Books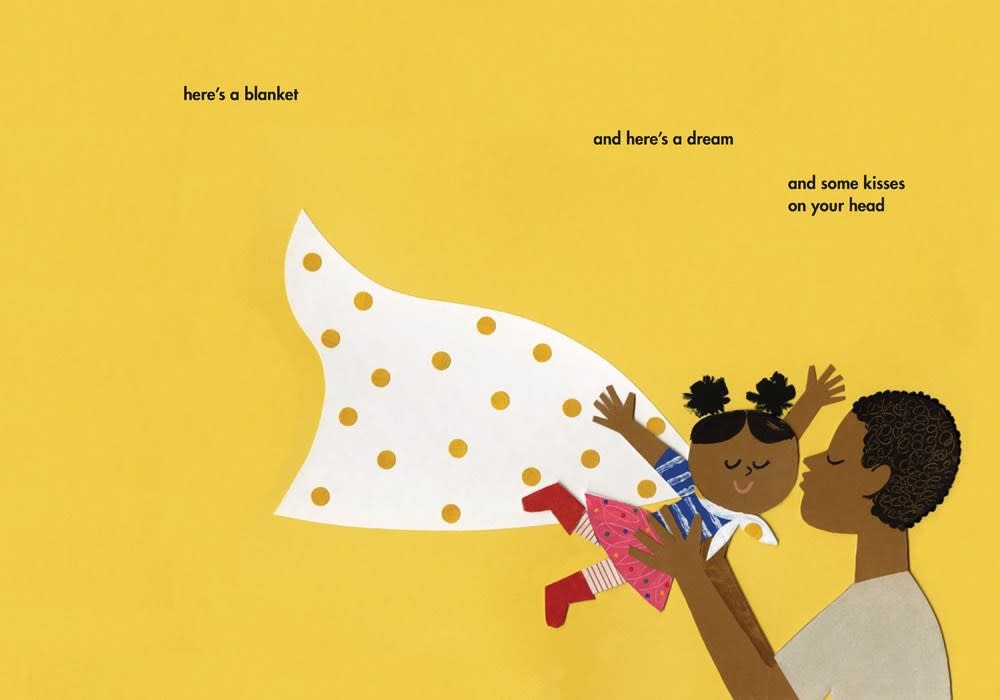 Summary:  "Just in case you want to fly/here's some wind/and here's the sky/here's a feather/here's up high/and here's a wing from a butterfly."  This book invites readers who may be on the cusp of new experiences to spread their wings and fly. It may not always be easy ("and just in case you want to cry/here is a tissue and here's a sigh"), but there is also plenty to celebrate.  And plenty of support, as the book concludes, "and here is a map with an x on the spot to find your way home to me." 40 pages; ages 3-7.
Pros:  Julie Fogliano and Christian Robinson prove once again (as they did with When's My Birthday? that they make an excellent team, with Fogliano's pitch-perfect rhymes and Robinson's colorful and endearing collage illustrations.  This would make an excellent gift for a graduate or anyone else embarking on a new endeavor.
Cons:  I'm not a huge fan of these inspirational picture books…give me a good story any day.