Writing a good book for newly independent readers seems deceptively difficult, and I always appreciate finding a good one.
Acorn Books by various authors
Published by Scholastic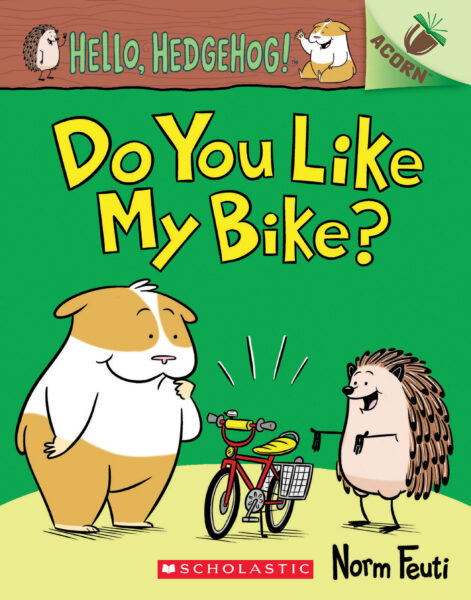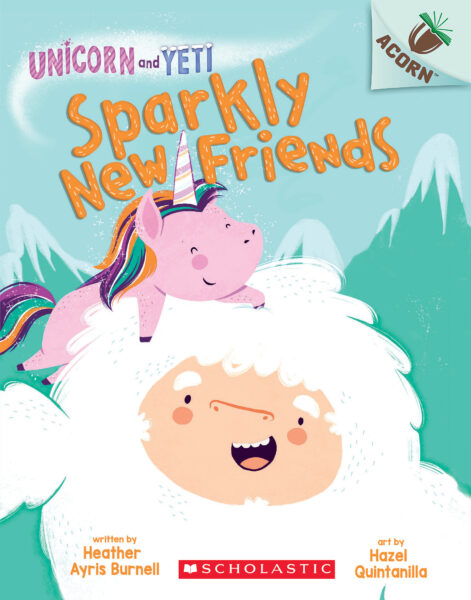 Scholastic's been dominating the early chapter book market for the last few years with their Branches imprint.  This year they rolled out several new series under the Acorn label, targeting slightly younger readers.  Lots of humor and cartoon-style illustrations with speech bubbles are sure to be a hit.
Smell My Foot! (Chick and Brain book 1) by Cece Bell
Published by Candlewick
What the heck?  Only Cece Bell would think to pair a chick and a brain, but somehow it works, with plenty of goofy humor in the writing and illustrations.
What Is Inside THIS Box? (Monkey and Cake book 1) by Drew Daywalt, illustrated by Oliver Tallec
Published by Orchard Books
Drew Daywalt simultaneously entertains and raises philosophical questions in this new Elephant-and-Piggie-inspired series.
Juana and Lucas: Big Problemas by Juana Medina
Published by Candlewick
I enjoyed book two of Juana and Lucas every bit as much as book one.  For some reason, I've had trouble getting kids to read these books, but I will keep trying in 2020.
Frank and Bean by Jamie Michalak, illustrated by Bob Kolar
Published by Candlewick
Candlewick gets the prize for oddball friendships this year, including this pairing of introverted hot dog Frank and his new jokester pal Bean.