Published by Harry N. Abrams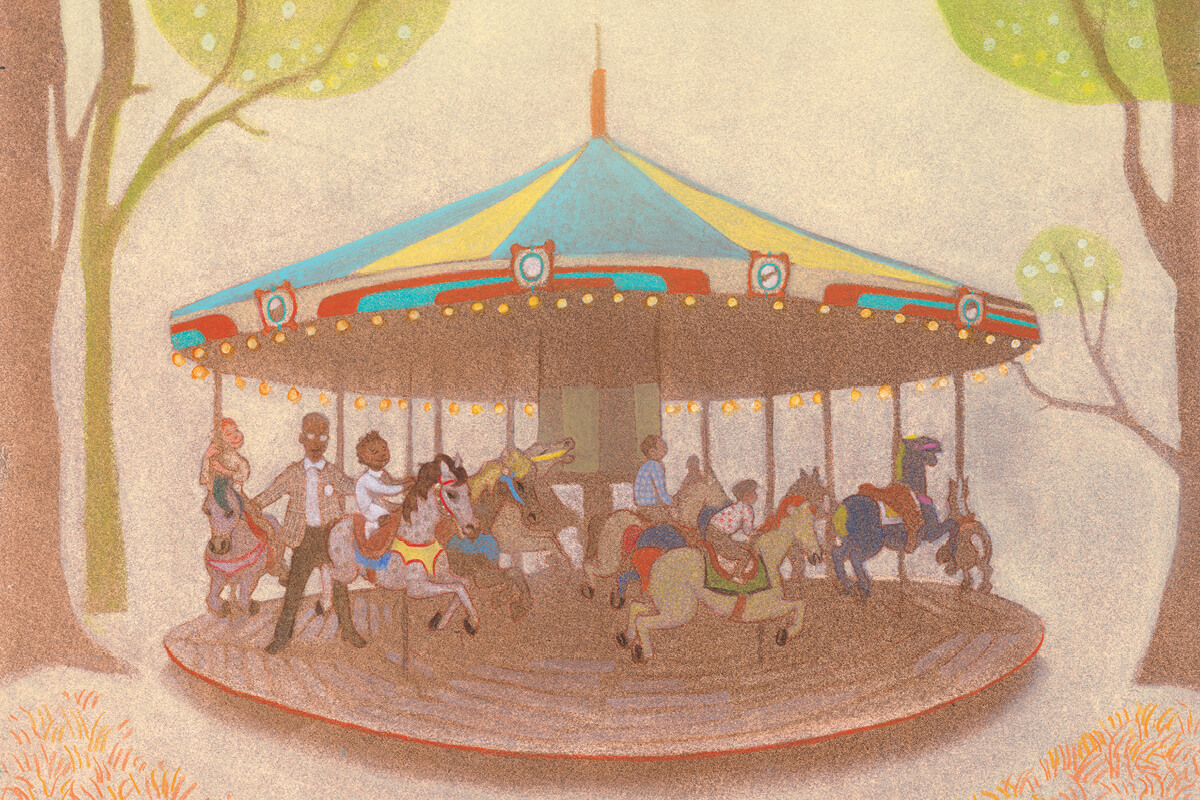 Summary:  Sharon Langley recounts the story of how her neighborhood amusement park slowly became desegregated thanks to nonviolent protests in July of 1963.  On the Fourth of July, groups of protesters stood outside the park holding signs and singing songs. When some members of the group tried to buy tickets, they were arrested.  After a second protest three days later, the media coverage became so intense that the owners of the park were forced to agree to let everyone in. Sharon and her family became the first African-Americans to enter the park on August 28, 1963, the first day it was open to all.  Just one month shy of her first birthday, Sharon was photographed with her father, riding the carousel. The day was memorable for another civil rights milestone: the March on Washington and Martin Luther King, Jr.'s "I Have a Dream" speech. The carousel now stands on the National Mall in Washington, D.C., with Sharon's name on one of the horse's saddles and horseshoes.  Includes two pages of additional information, photos, a timeline, and a bibliography. 40 pages; grades 1-4.
Pros:  I love how this book connects the civil rights movement to something kids will relate to: going to an amusement park.  Coretta Scott King Award winner Floyd Cooper does a masterful job of portraying all the characters in the story, including the carousel horses.
Cons:  I found the first couple pages a little confusing, until I realized who Sharon was and that she was telling her own story.
If you would like to buy this book on Amazon, click here.