Published by Neal Porter Books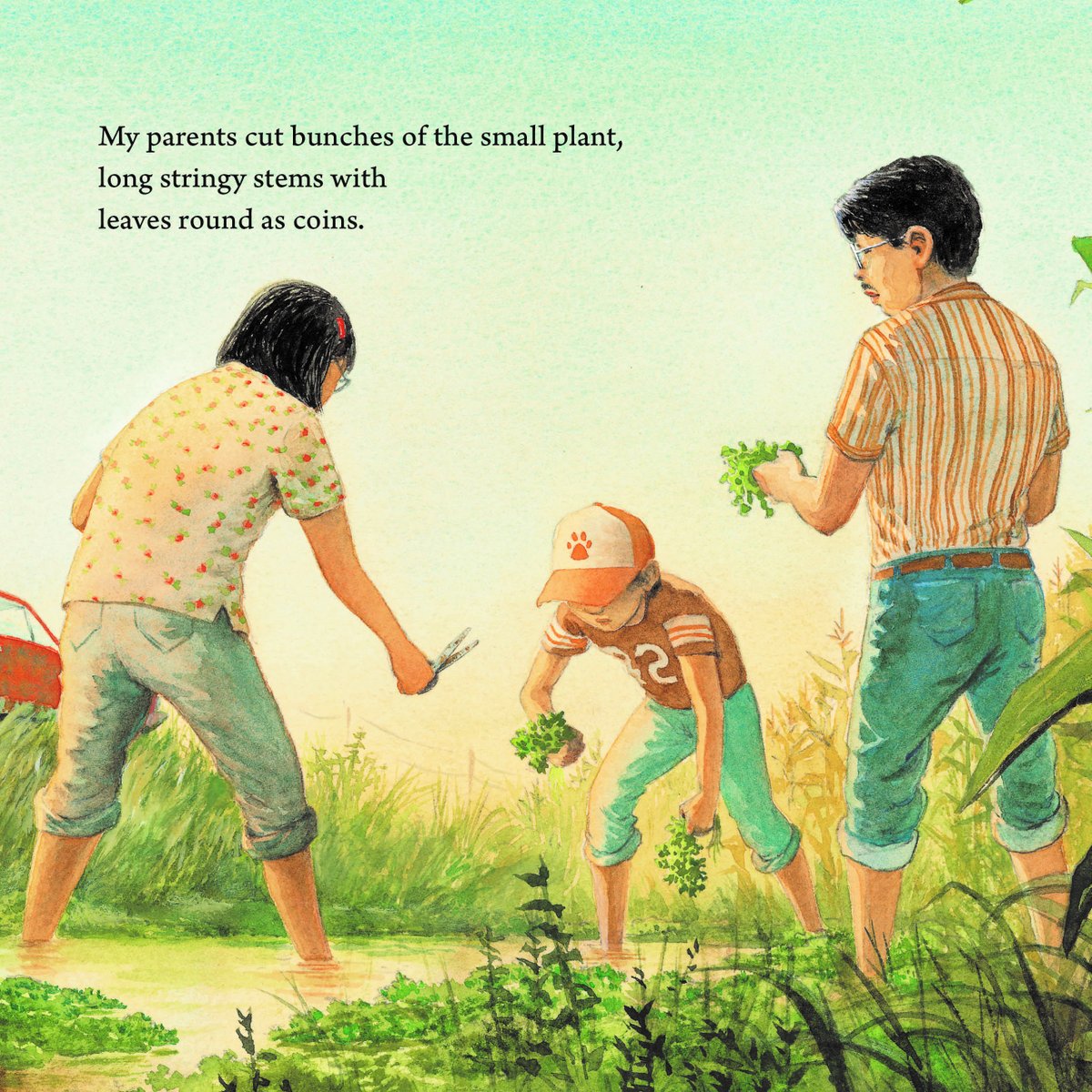 Summary:  The narrator is angry when her parents stop the car to gather watercress by the side of the road.  It's wet and muddy, and she's afraid someone she knows will see her.  Back home, she refuses to eat the watercress at dinnertime.  Her mom goes to her room and gets a photo of her family in China: her as a young girl with her parents and younger brother.  "During the Great Famine, we ate anything we could find, but it was still not enough."  The facing page shows the family again, only this time the younger brother is gone.  The girl tries the watercress, and discovers it is "delicate and slightly bitter. Like Mom's memories of home."  Notes from the author and illustrator explain the challenges of growing up as the child of immigrants, and how sometimes a parent's difficult memories can make it hard for children to understand them.  32 pages; grades K-4.
Pros:  Andrea Wang captures many layers of memories with her spare text, illuminated by Jason Chin's beautiful watercolors (his illustrator's note provides an even greater appreciation for his art).  This would be an excellent mentor text for teaching narrative fiction.
Cons:  Readers will have to make some inferences about what happened to the mom's younger brother, which could be a bit challenging for younger kids.