Published by Beach Lane Books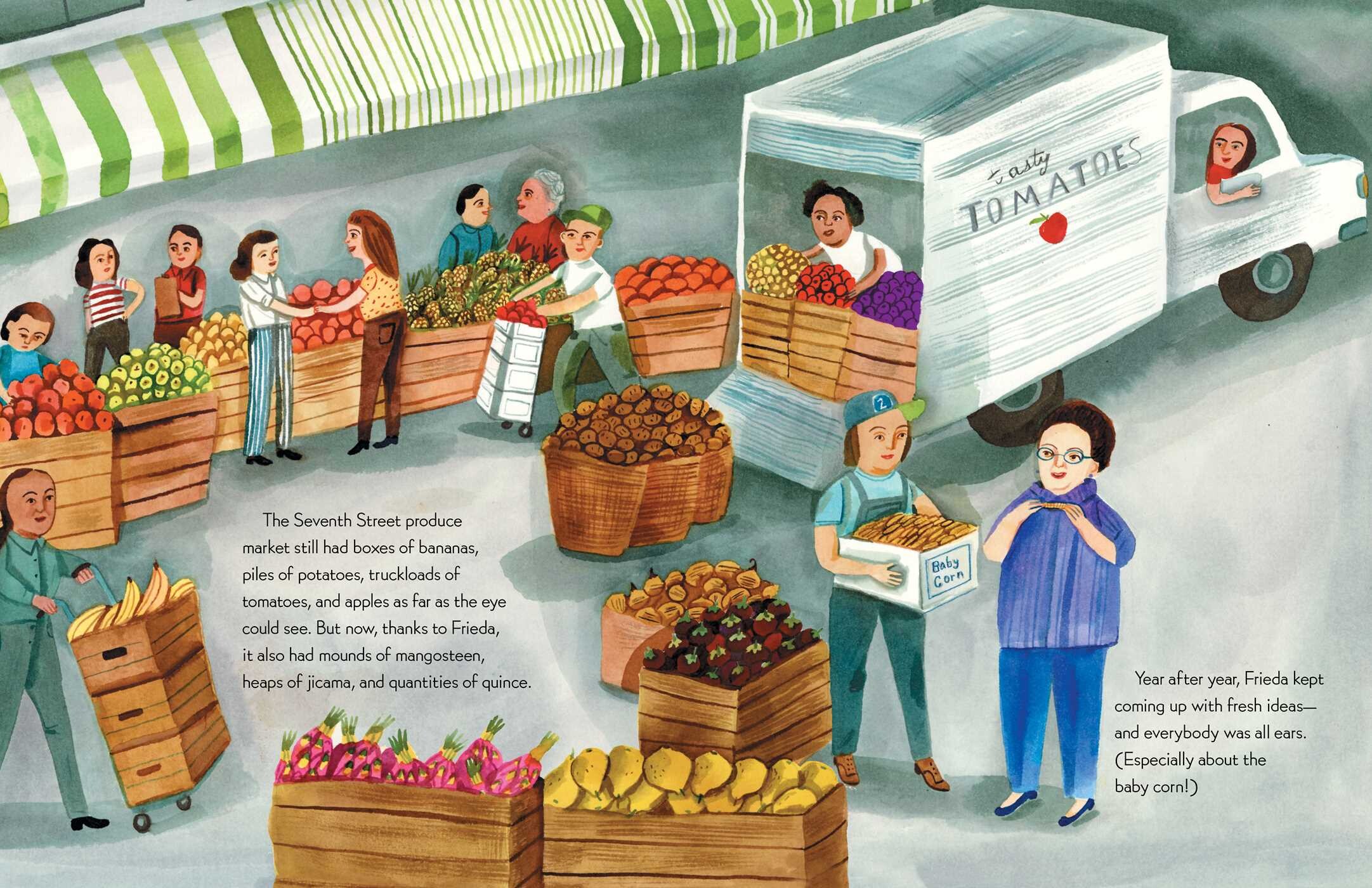 Summary:  When Frieda Caplan started working at the Seventh Street Produce Market, she saw piles of bananas, potatoes, apples, and tomatoes.  Hoping to introduce a bit more variety, she started selling mushrooms.  It took some convincing, but before long people began to buy them.  Frieda went on to start her own produce company, where she loved trying new fruits and vegetables.  Kiwis, jicama, blood oranges…Frieda would get a funny feeling in her elbows when she tried something that she thought others would enjoy.  Thanks in part to Frieda and the produce company her daughters and granddaughters now run, there are more than ten times as many varieties of fruits and vegetables in supermarkets than there were in the 1960's.  Includes an author's note giving more information about Frieda and her company.  32 pages; ages 4-8.
Pros:  The energetic writing and colorful illustrations of a great variety of fruits and vegetables capture Frieda's enthusiasm for her work and may entice picky eaters to be a bit more adventurous.
Cons:  I was hoping for a bit more information in the author's note about the funny feeling in the elbows, but alas, there was no further explanation.