Published by Roaring Brook Press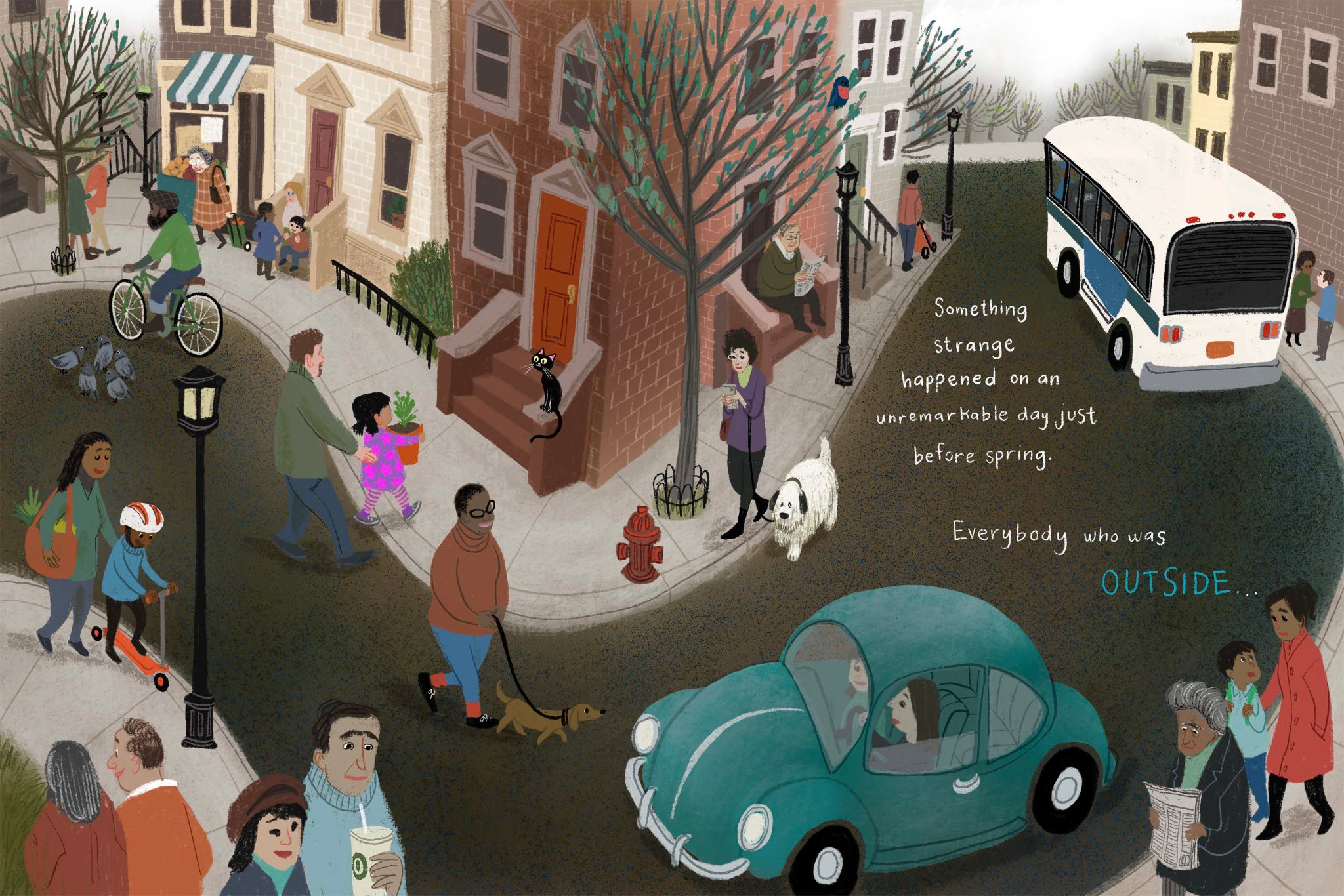 Summary:  "Something strange happened on an unremarkable day just before the season changed. Everybody who was outside…went inside."  All over the world, people stayed inside except for those who needed to be out of their homes.  People inside worked, played, and worried.  Why did people do this?  "Mostly because everyone knew it was the right thing to do."  While waiting it out, we remembered that spring would come…inside and outside (outside is shown with a gatefold page with unmasked people hugging and playing outside).  Includes a two-page author's note explaining more about the pandemic and how it inspired this book. 48 pages; ages 3-8.
Pros:  Not surprisingly, books borne of the pandemic are starting to appear in 2021.  This is the best I've seen so far, showing many scenes that we've experienced or seen on the news in the last year without ever specifically mentioning Covid.  Students at my school will be returning April 5 after more than a year at home, and this book will be perfect to help share and process our pandemic stories.
Cons:  "Everyone knew it was the right thing to do" seems like a bit of an oversimplification of what really happened in America.