Published by Charlesbridge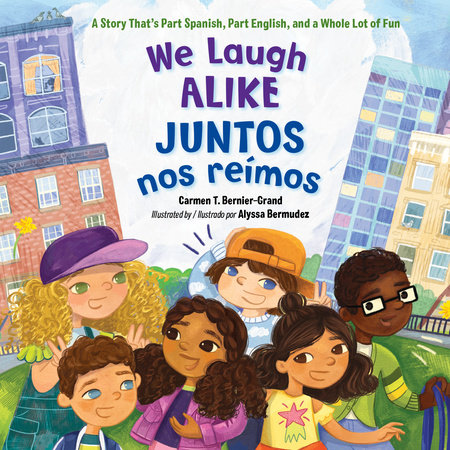 Summary: Two groups of kids meet on the playground: three speak English and three speak Spanish. At first, the groups watch and listen to each other, unable to speak the others' language. Gradually, they find things in common: jumping rope, dancing, and enjoying the playground equipment. By the end of the day, they're playing together and learning words from a new language. Then it's "¡Hasta mañana!" and "See you tomorrow!" as each group heads off in a different direction. Includes a glossary of Spanish and English words and an author's note about the importance of learning languages, written in both English and Spanish. 32 pages; grades K-3.
Pros: A cute story about overcoming language barriers to friendship. The text is written in English and Spanish, which could help kids learn a few words in a new language.
Cons: There were a few pages of text around the jump rope scene that weren't translated, or the translation was a little confusing.