Published by Millbrook Press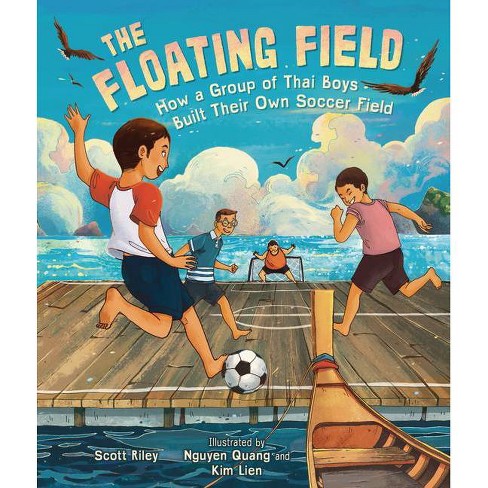 Summary:  Prasit Nemmin and his friends could only play soccer a couple of times a month, since the sandbar they played on in their island village of Koh Panyee, Thailand was underwater the rest of the time.  Watching the World Cup on TV made them want to play every day, inspiring their plan to build a floating field.  Using cast-off wood and old barrels, they were able to build a platform that could stay afloat on top of buoys.  They practiced just about every day, and their persistence paid off with a third-place win at a local tournament.  Includes a two-page author's note with photos and maps, and a note from Prasit about how and why he and his friends built the field back in 1986.  His love of soccer endures, and his son has played on the national champion Panyee Football Club.  Also includes some soccer words in Thai and a bibliography.  40 pages; grades 2-6.
Pros:  A great read for soccer fans and anyone who enjoys a good underdog story, with an emphasis on the importance of teamwork and persistence.  The back matter adds extra dimensions to the story.
Cons:  It looked like a huge nuisance to have to go into the water any time the ball went out of bounds.