Published by Kokila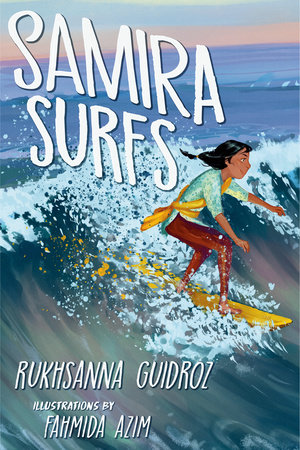 Summary: Samira and her family are Rohingya refugees from Burma, living outside a camp in Bangladesh because they are not allowed to officially register as refugees. She spends her days selling hard-boiled eggs on the beach, and the friendships she forms with other girls selling there enrich her life. Some of the girls surf, as does Samira's brother Khalad, and Samira starts to get interested in trying it herself. When a surfing contest is announced with a substantial cash prize, she daydreams about what a win could mean for her family. She has to learn to surf in secret, though; her parents disapprove of swimming for girls, and fear the water after her mother's parents drowned during their escape from Burma. On the eve of the contest, it seems as though Samira's surfing dreams have come to a crashing end, but her courage and the connections she has formed with friends and family ultimately save the day. Includes an author's note with additional information about the Rohingya, and a list of websites for learning more and getting involved. 416 pages; grades 4-7.
Pros: This novel in verse brings to light a group of people that most of us probably know very little about. Samira's narration doesn't shy away from her fears and worries, but also shows her courage and determination to create a new life for herself and her family.
Cons: Looking at recent news, it appears that the Rohingya situation in both Burma Bangladesh hasn't changed much since 2012, when this book takes place.