Published by Kokila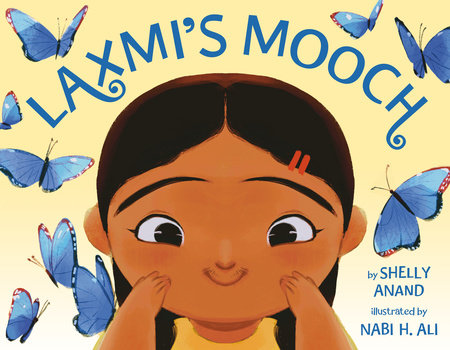 Summary: When the kids play a farm animal game at school, Laxmi wants to be a chicken, but Zoe says she should be a cat because she has whiskers. Laxmi's never noticed the hairs above her lip, but after that she becomes self-conscious about them, as well as the ones on her arms, legs, and in between her eyebrows. When she tells her parents about the incident, they immediately assure her that all the women in the family (including her mother) have a mooch, and that everyone has hair on their bodies to keep them warm. The next day at recess, Laxmi says that she wants to be a tiger, because of her whiskers, and suggests that Zoe can use her golden whiskers to be a lion. Zoe denies having whiskers, but a trip to the bathroom mirror proves otherwise. Noah wants whiskers, but doesn't have them, so Zoe draws some on his face, and then proceeds to decorate everyone in her class–even the teacher–with a mooch. 32 pages; ages 4-8.
Pros: A great story about self-acceptance, with Laxmi's parents rocking their role of helping their child feel good about herself.
Cons: Mooch or no, it seems way more fun to pretend to be a cat than a chicken.