Published by Viking Books for Young Readers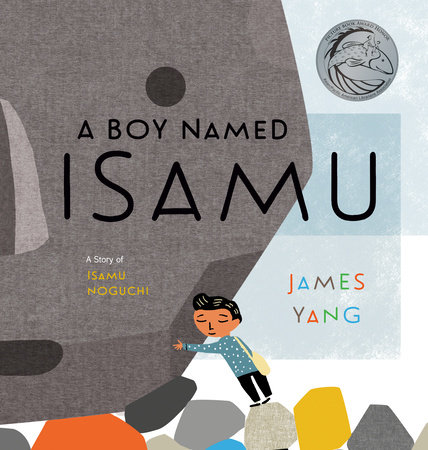 Summary:  "If you are a boy named Isamu…at the market with your mother, it can be a crowded and noisy place.  Maybe there is a quiet space that feels more like you."  Isamu prefers to observe the world by himself, wondering about everything he sees around him: the colors of the fruit at the market, the light through the paper lanterns near his home, the leaves that he finds in the forest.  In the evening, his mother asks him how his day was.  Isamu thinks how he was alone but not lonely, and how the forest and beach were like friends giving him gifts like sticks, pebbles and shells.  Includes an author's note with additional information about Japanese American artist Isamu Noguchi and two photos of Isamu as a child and as an adult with one of his sculptures.  40 pages; ages 4-8.
Pros: Introspective children will find a kindred spirit in Isamu Noguchi, and all readers can embrace Isamu's wonder and appreciation for the natural world.
Cons:  There aren't many details about Isamu Noguchi or his art, nor are there any additional resources given.