Published by Neal Porter Books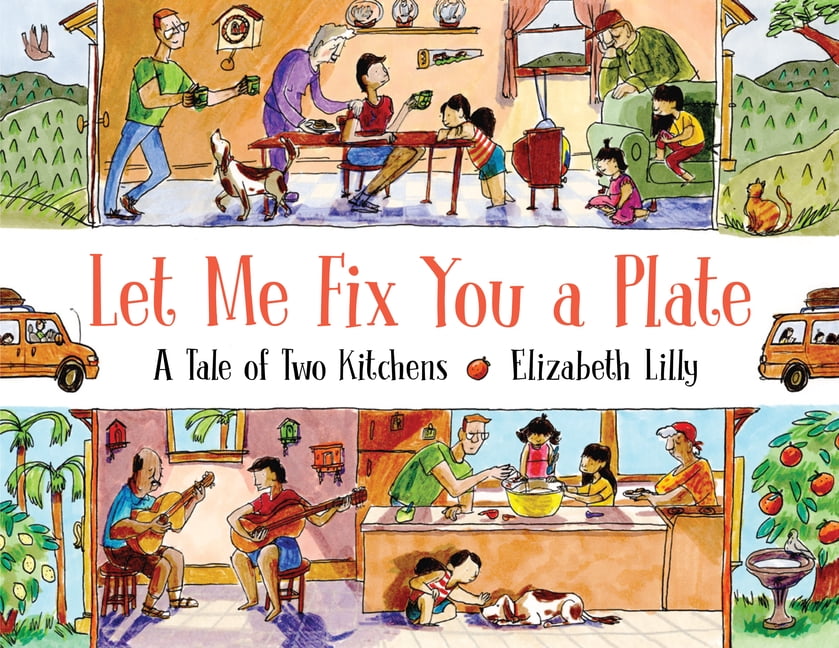 Summary: A girl narrates her family's annual trip to visit both sides of her family West Virginia and Florida. In West Virginia, her father's family hosts them at their home in the mountains, feeding them toast with blackberry jam and sausage for breakfast and some sort of banana pudding for dessert. Three days later, they visit her mother's Puerto Rican family where they eat tostones, arroz, and flan. There's a big party for the whole family before they head back home. The girl misses her extended family, but feels better when her parents whip up some waffles, then tuck her and her two siblings into bed. 40 pages; ages 4-8.
Pros: Although this book looks like it takes place in the summer, it would make a great Thanksgiving read to get kids thinking about their families and the food they like to eat. Readers will enjoy poring over the richly detailed illustrations; I loved the endpapers, depicting West Virginia in front and Florida at the end.
Cons: It seemed like the story should have been divided evenly between West Virginia and Florida, but Florida got more coverage.