Published by Orchard Books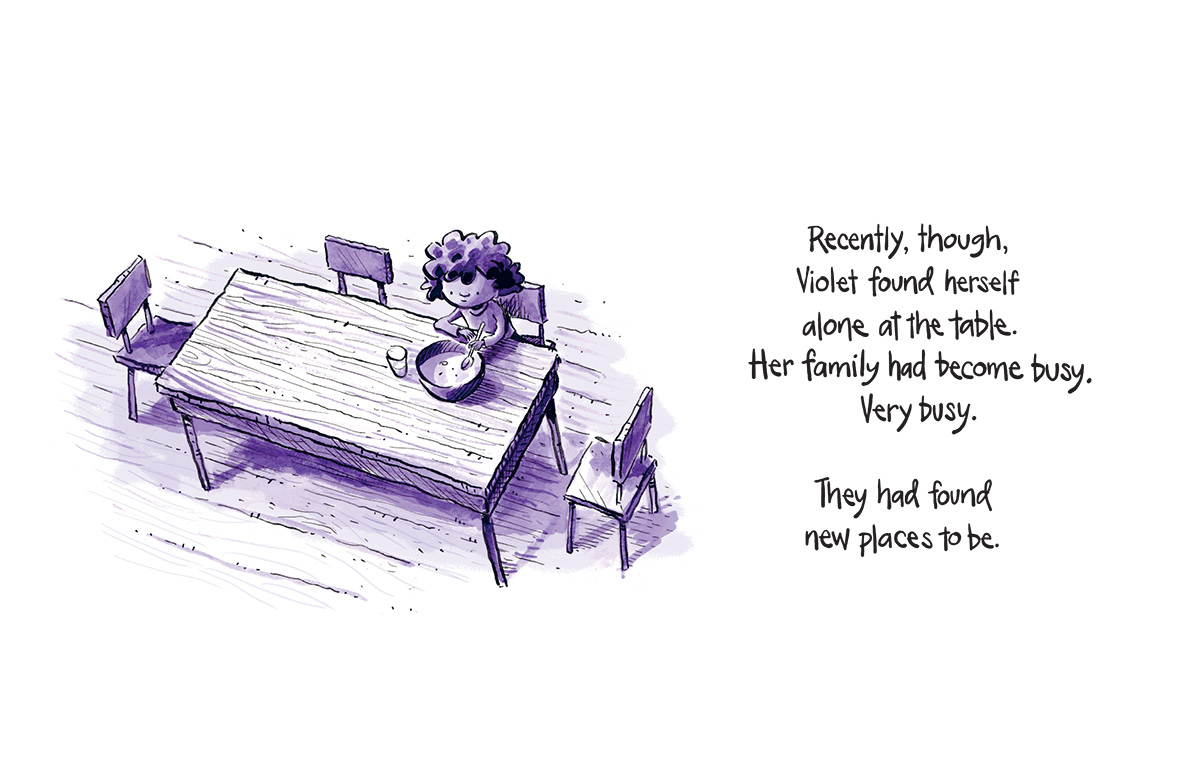 Summary:  Violet fondly remembers the table where her family used to gather to cook and eat meals.  Lately, though, her mom, dad, and brother are busy–usually with screens–and the table often stands empty.  One day, Violet is shocked to see that the table has become smaller; the next day it has shrunk even more.  By the end of the week, the table is small enough for Violet to hold in the palm of her hand, and in the blink of an eye it disappears altogether.  But Violet is a resourceful girl, and she comes up with an idea.  Pretty soon she's recruited the family to build a new table.  Those screens come in handy for doing the research, and before long everyone is working together.  Finally, the family comes together for dinner at "a table stronger, more beautiful than ever."  48 pages; ages 4-8.
Pros:  A great reminder of the joy of sitting around a table with loved ones–perfect for the holidays.  The illustrations go from monochromatic purple when Violet is feeling alone to a bright palette of colors when the family is together.  
Cons:  The shrinking/disappearing table was a bit disturbing.