Published by Simon and Schuster Books for Young Readers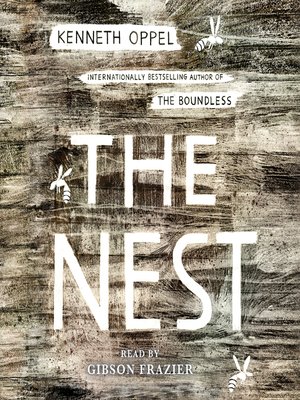 Summary:  There's a new baby at Steven's house, and something is seriously wrong with him.  As near as Steven can tell, the baby has a congenital issue that is causing heart problems, and that may prevent him from ever learning to talk, walk, or feed himself.  Steven himself suffers from anxiety and nightmares, so the last thing he needs is another worry in his life.  When he dreams about an angel who tells him she can fix the baby, he is immensely relieved and ready to do whatever it takes to help.  As the dreams come back night after night, he learns that the angel is really a queen wasp, and her plans for "fixing" the baby start to sound more and more sinister.  Meanwhile, a large wasps' nest appears right outside the baby's window; when Steven gets stung, he learns he has an allergy.  Then a shadowy figure starts appearing in the family's life…is he sinister or a savior?  All forces come together one terrifying day when Steven must learn to draw on courage he never suspected he had.  256 pages, grades 5-8.
Pros:  A psychological thriller told by an unreliable narrator leaves the reader guessing right up to the last chapter.  The creepiness is great fun, but there's also an interesting message about human perfection and the question of what is normal and what is not.
Cons:  Any phobias around stinging insects?  You may experience some serious nightmares if you read this.