Published by Abrams Books for Young Readers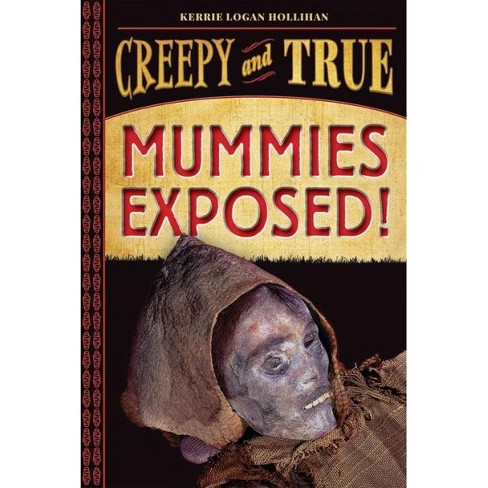 Summary:  Whether discovered in tombs, bogs, or ice, mummies give a unique glimpse into the past through the well-preserved bodies of ancient humans.  Some were intentionally mummified, like Egyptian kings, while others were mummified by the right combination of elements that prevented their flesh from decaying.  Each of the ten chapters tells the fascinating story of a different mummy–its discovery and the stories it tells. Sometimes it takes years to piece together theories of how a person or group of people met their end and wound up in a place where they were found centuries later.  There are plenty of gruesome photos, as well as a glossary, index, and extensive bibliography. 212 pages; grades 5-8.
Pros:  The conversational tone, fascinating subject matter, and plethora of photos will make this a popular choice for middle schoolers.
Cons:  Although this is billed on Amazon as book #1 in the series Creepy and True, I couldn't find any upcoming books in the series.