Published by Disney-Hyperion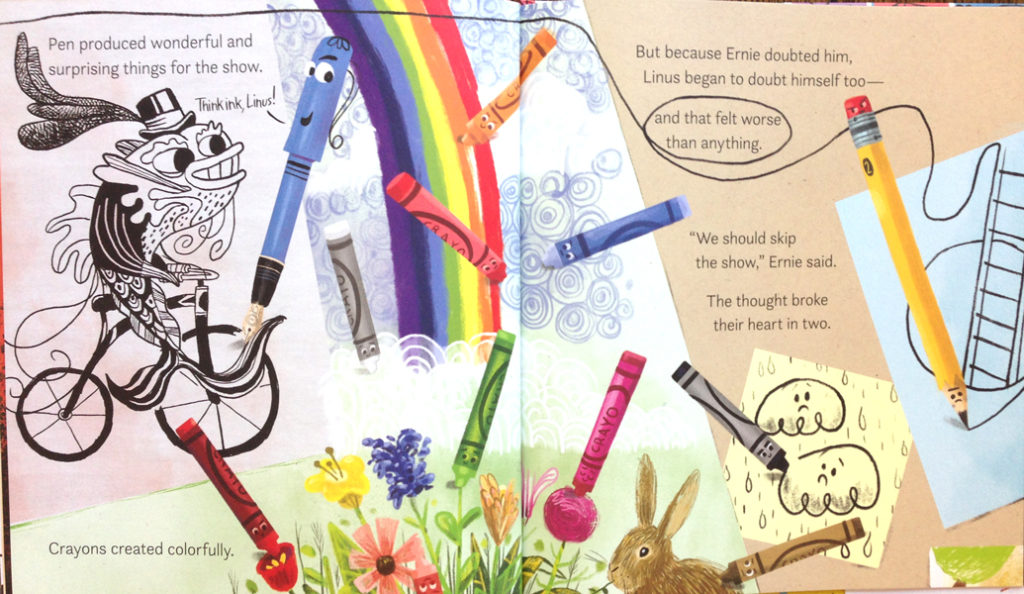 Summary:  Linus is excited about entering the big art show, but Ernie, his eraser, won't stop critiquing his work.  Ernie tells Linus his lines are too curvy, his stick figures aren't good enough, and before long, Ernie has convinced Linus that he shouldn't enter the art contest, and that he's not really an artist at all.  When Linus heads for the pencil sharpener, he meets Smudge waiting in the darkness, unable to draw. He encourages Linus to let the eraser erase and to find his path by drawing it. Newly inspired, Linus starts working with Ernie to create enough amazing art to fill a wall at the art show.  The large crowds that attend the show agree: Linus and Ernie's work has the most heart. 32 pages; ages 4-8.
Pros:  Cute illustrations, lots of plays on words, and a nice message about not letting your inner critic shut you down.
Cons:  The end seemed like a little bit of an anti-climax, and I wasn't really sure I had "gotten it".
If you would like to buy this book on Amazon, click here.