Published by Albert Whitman and Co.
Summary:  In 1889, reporter Nellie Bly declared she could travel around the world in 75 days.  She convinced her boss at the New York World to let her try, and on November 14, she set off from New Jersey.  When Elizabeth Bisland's boss at Cosmopolitan magazine read about her trip, he convinced her to take a train to San Francisco that night and try to beat Bly back to New York.  The two women, traveling in opposite directions, took trains and ships from one destination to the next, as readers followed their adventures.  Nellie returned on January 25, 1890, to cheering crowds and a ten-cannon salute. Elizabeth made it back on January 30 to a much smaller crowd. But both women had made it in under 80 days, breaking the previous record.  Elizabeth, who had been something of a homebody before, traveled and wrote for the rest of her days. Includes an author's note and three additional sources. 32 pages; grades K-4.
Pros:  My daughter loved Nellie Bly when she was younger.  Come to think of it, I wrote in my eighth grade diary that I wanted to be a reporter like Nellie after reading how she went undercover to report on insane asylums.  So I know Nellie's story is captivating to kids.  I didn't know about Elizabeth Bisland, but it makes a great tale to follow both women's adventures as they hurried around the world.
Cons:  Photos and/or more research material would have made a nice addition, so here's one for you now.  Elizabeth is on the left, Nellie on the right.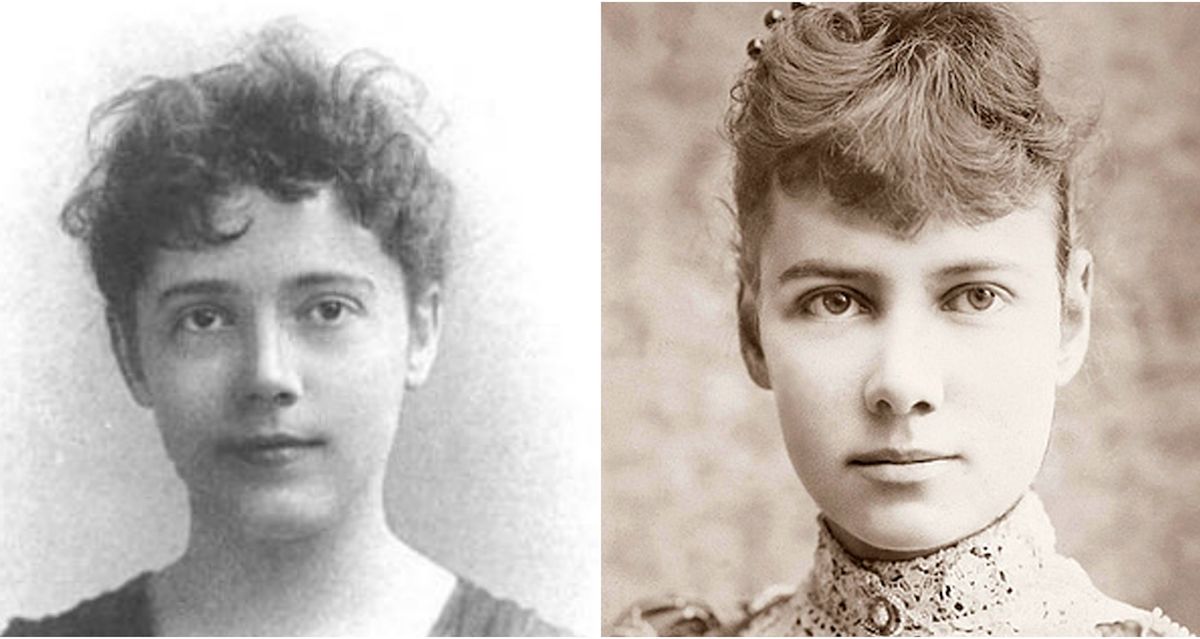 If you would like to buy this book on Amazon, click here.