Presented by Junior Library Guild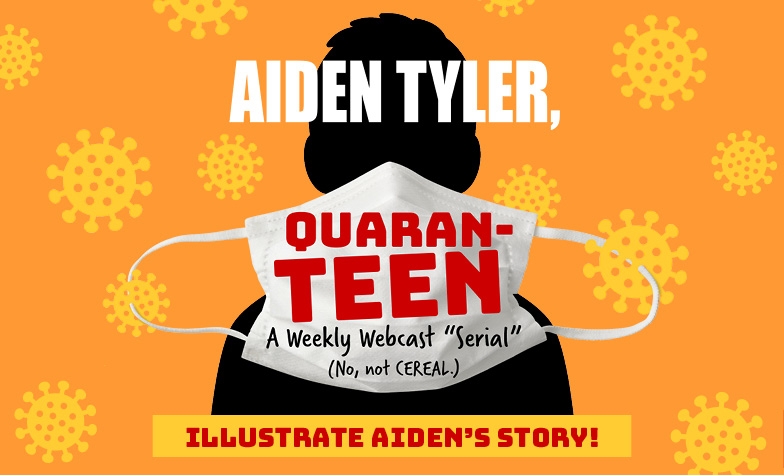 Summary:  Aiden Tyler is a typical middle school kid.  He lives with his mother, stepfather, and two half-siblings in a small apartment.  Hangs out with his three good friends at school. When they hear about the coronavirus spreading through China, no one's particularly concerned.  Then, almost overnight, Aiden's scouring empty shelves for toilet paper and hearing rumors that school is going to be closed. The rumors prove true, and before long Aiden is spending his days with his family in cramped quarters, trying to avoid schoolwork and not let his out-of-work mother and younger sister and brother drive him too crazy.  How will the rest of Aiden's year go? No one knows. Grades 4-7.
Pros:  I've started following this ripped-from-today's-headlines serialized novel at https://www.juniorlibraryguild.com/quaran-teen.  The third installment comes out today.  I enjoyed Rex Ogle's somewhat harrowing Free Lunch last year, and I can see some parallels between young Rex and Aiden (thankfully, Aiden's home life is a bit more stable).  I'm offering this as a group read to kids at my schools in grades 5-8. They can comment on a Padlet as they read.
Cons:  How will Aiden's story end?  Surely not even the author knows at this point.