Published by Amulet Books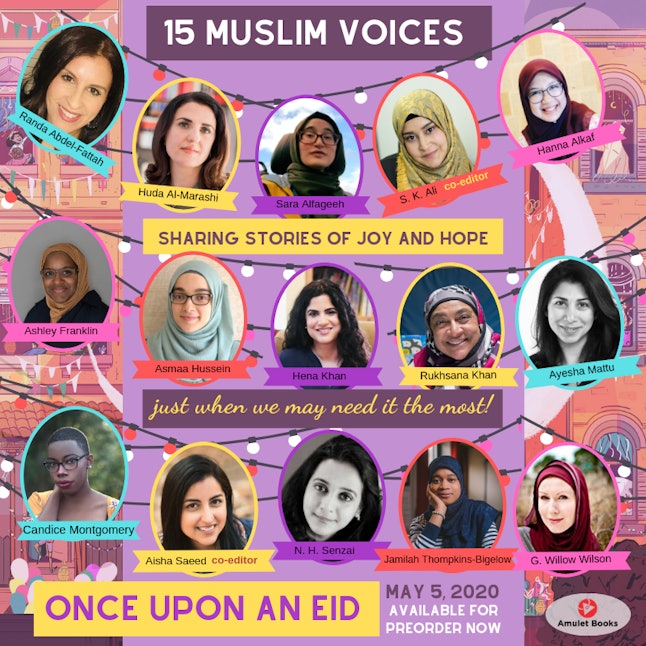 Summary:  15 Muslim author have created 14 stories about Eid al-Fitr, the holiday celebrating the end of the month of Ramadan.  Although the kids in the stories are experiencing divorce, the sickness of a parent, being a refugee, and other struggles, the stories are upbeat, celebrating family, friendship, and food.  Non-Muslim readers who finish all 14 stories will learn a lot about Ramadan, Eid, and Islam.  Eleven of the stories are in a traditional short story format, with one graphic-novel style tale, a story in verse, and a poem rounding out the collection.  Includes an editors' introduction and biographical information about all the authors.
Pros:  A much-needed addition to the small number of American books featuring Muslim characters.  I'm not usually much of a short story fan, but I zipped through these pretty quickly, mostly because each one took me right into the action and presented interesting characters.  Even though the characters have a wide variety of heritages and are in some cases living outside the U.S., American kids will find plenty here to enjoy.
Cons:  I didn't get to see any of the illustrations in my advance reader copy.