Published by Quill Tree Books (Released October 6)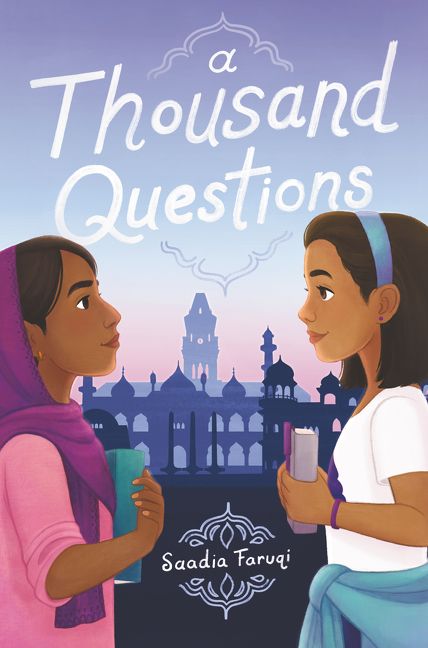 Summary:  Mimi's not thrilled to be visiting the grandparents she's never met in Karachi, Pakistan, but her mom has decided it's time to go back after a long estrangement.  Sakima helps her father cook in Mimi's grandparents' house, but dreams of going to school if she can improve her English.  At first, Sakima can't imagine being friendly to the wealthy, spoiled visitor from America, but slowly the girls begin to find ways to communicate in broken English and Urdu.  Mimi offers to tutor Sakina in English, and in return, Sakina helps Mimi find the father who left her several years ago.  As the weeks go by, the two families' lives become intertwined.  By the end of the summer, much has changed for both Mimi and Sakina, but their new friendship promises to last even when they are living half a world away from each other.  Includes an author's note about Karachi, where she grew up and a glossary.  320 pages; grades 4-7.
Pros:  Kids will learn a lot about life in Pakistan, and the inequities between the rich and the poor.  The characters are interesting and well-developed, not only the two girls, but their family members as well.
Cons:  The girls seemed to communicate remarkably well, considering neither one of them was particularly fluent in the other's language.