Published by Graphix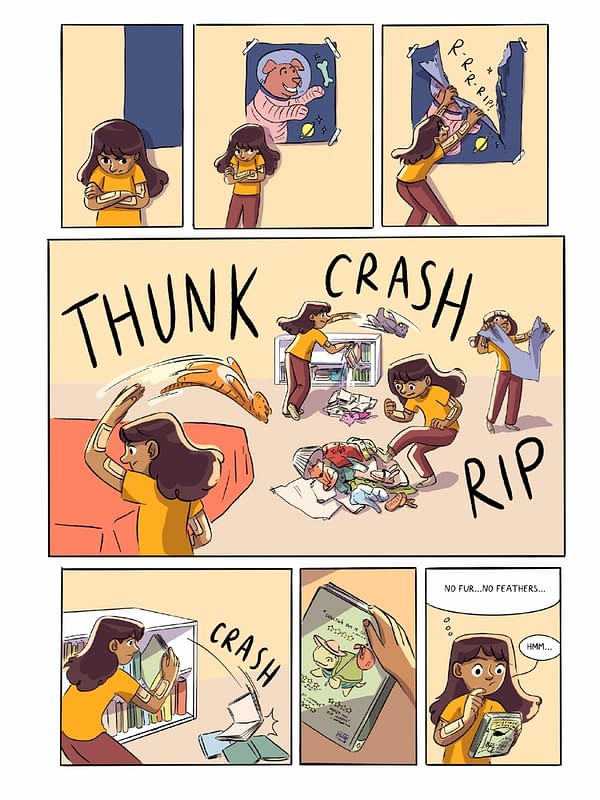 Summary:  Maggie is beyond excited to be picking out a new puppy for her tenth birthday, but when she and her family get to the shelter, she has a severe allergic reaction.  Not only will there be no puppy for her, but a round of testing rules out any pet with fur or feathers.  There are other trials in her life: redistricting means she's at a new school for fifth grade; the family is getting ready to welcome a fourth child; and a new best friend gets a puppy, meaning Maggie can't go over to her house anymore.  A year of allergy shots puts Maggie on the road to staying healthier around animals, and a new baby sister provides a welcome diversion from the pet issue.  Most issues are resolved satisfactorily as Maggie wraps up her fifth grade year.  240 pages; grades 3-6.
Pros:  Once again, Graphix nails it with a realistic graphic novel that many readers will love.  Maggie's issues with allergies, family, friends, and school make her an easy protagonist with whom kids will connect.
Cons: It seemed unlikely that Maggie's severe allergies to anything with fur or feathers wouldn't have come to light before she reached her tenth birthday.