Published by Harry N. Abrams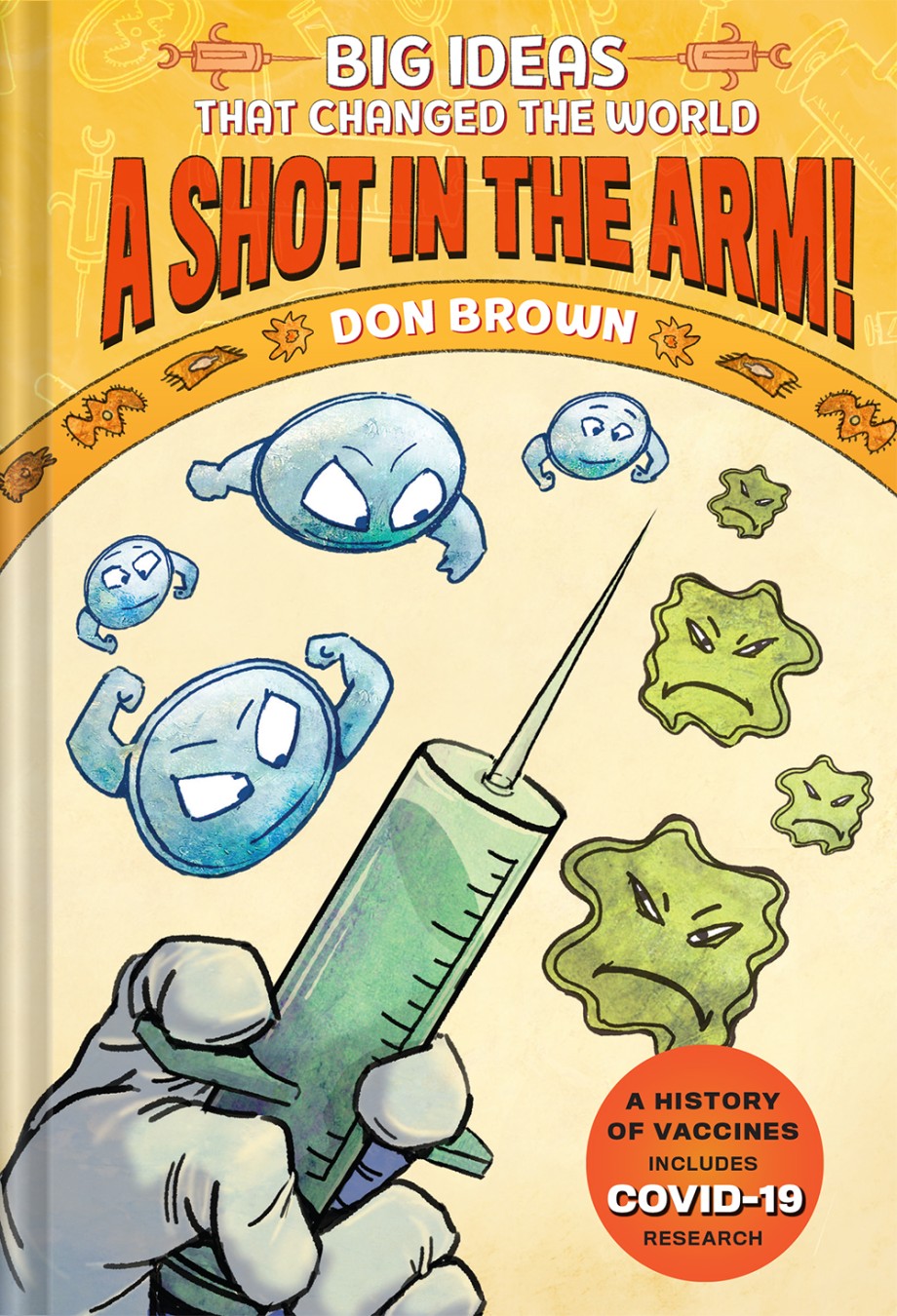 Summary:  Lady Mary Wortley Montagu narrates this graphic history of vaccines from the early 18th century.  After losing a brother to smallpox and becoming scarred by the disease herself, she was determined to protect her children from it.  Living in the Ottoman Empire with her family, she heard of a procedure that involved introducing some matter from a pox sore into a cut on a person's arm.  She decided to have the procedure done on her son, and when she returned to England, on her daughter.  Princess Caroline, future Queen of England, got wind of this, and began her own series of experiments which eventually popularized the procedure in Great Britain.  From there, Lady Montagu continues the story of vaccines against various diseases: measles, mumps, polio, and, of course Covid.  The narrative ends in November of 2020 as Covid vaccines are being developed and tested: "The world holds its breath…and hopes."  Includes a timeline; additional information on Mary Wortley Montagu; a lengthy bibliography; an author's note; and an index.  144 pages; grades 3-7.
Pros: I looked for an interview of Don Brown to see if he began work on this book before or after Covid, but couldn't find one. Either way, this book could hardly be more timely. It does a great job of explaining the science in an understandable way, coming down firmly on the side of vaccination while acknowledging those who fear it with a certain degree of sympathy. (Although I did love page 67 showing 19th-century British anti-vaxers saying things like, "I heard the doctors are wrong!" and "I don't like the government telling me what to do!"). The back matter makes this an excellent research tool.
Cons: This book is billed as #3 of 3 in the Big Ideas That Changed the World series. I do hope that doesn't mean it's the last one.