Published by Versify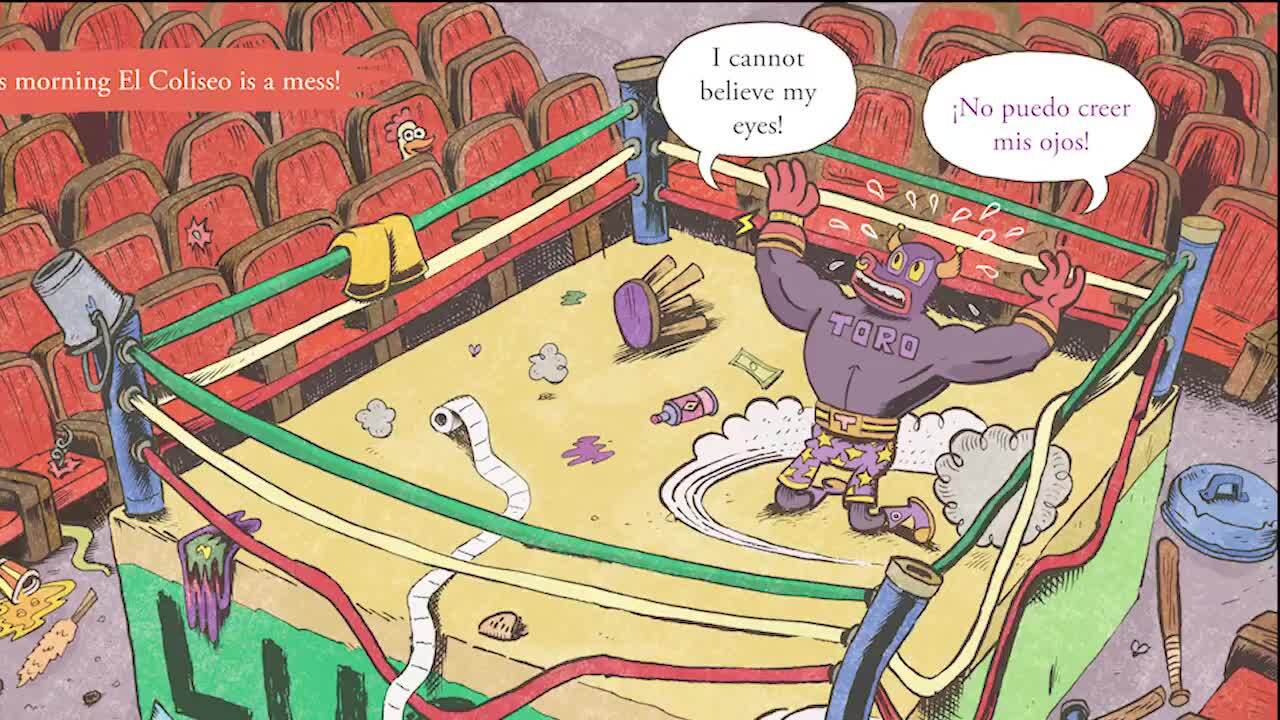 Summary: El Toro has a big match coming up, wrestling The Wall. His trainer, Kooky Dooky, has lots of ideas about how to get him ready, but first he must get El Toro out of bed. This proves challenging, as El Toro doesn't want to eat breakfast, stretch, or go for a jog…he just wants to sleep. Finally, though, he is ready for action and, cheered on by his fans, he zips through every challenge Kooky Dooky puts before him. When it's time for the big match, El Toro defeats The Wall with one big "Pow!". 56 page; ages 4-8.
Pros: Raúl the Third brings the fun of his ¡Vamos! books to this new early reader series that is sure to be a hit. There are many Spanish translations of English words and phrases in the text, with the Spanish in a purple font to make it readily distinguishable. Book 2 (Tag Team) was published simultaneously. Let's hope this is just the beginning.
Cons: After all that training, I wish the wrestling match had been longer than a single page.