Published by Kids Can Press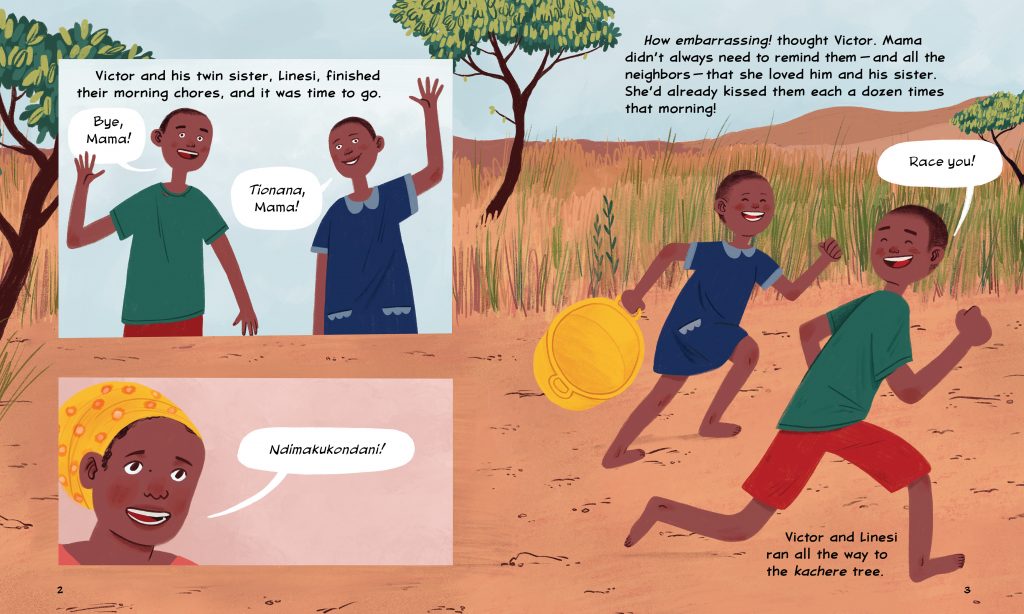 Summary:  Since turning eight, Victor and his twin sister Linesi have different morning routines: Victor heads to school, but Linesi sets off to spend the day fetching water for the family.  When Victor's teacher talks to the class about inequality, Victor starts to notice how unequal life has become for him and Linesi.  He tries teaching her after school, but it's hard for him to explain math concepts, and Linesi is exhausted at the end of her work day.  Finally, Victor presents a plan to his mother and sister, and the next day Victor is the one getting the water while Linesi goes to school.  They alternate days for school and work, and before long other kids have noticed and implemented similar plans in their own homes.  Includes an author's note; a list of organizations working on water scarcity and gender inequality in Malawi (where the story takes place); and a glossary of Chichewa words used in the story.  32 pages; grades K-4.
Pros: I'm always happy to see a new Citizen Kid book, and I found this one as inspiring and feel-good as many of its predecessors. Like other books in the series, this one tells a story of a kid who has made a difference for his own family and the larger community. The resources at the end will help readers find more information and think about what they can do to help.
Cons:  Many of the Citizen Kid books are about real children, but Victor and Linesi seem to be fictional, although the author says she was inspired by a 13-year-old Malawian boy.  I wish the story had stuck closer to the real-life kid.