Published by Holiday House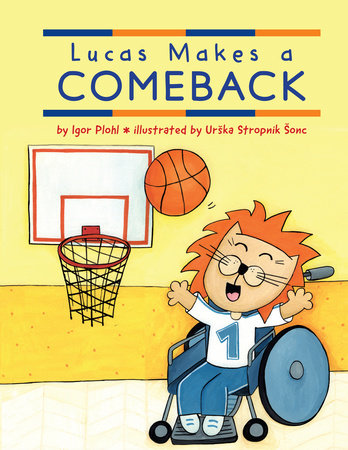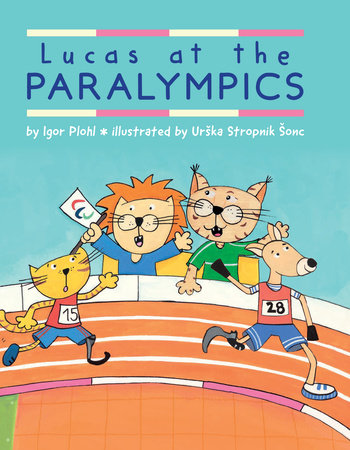 Summary: Slovenian author Igor Plohl has drawn on his own experiences to create Lucas, a lion who loses the use of his legs after falling off a ladder and injuring his spine. Lucas goes through a period of sadness, feeling like he has lost his independence and ability to work. With the help of therapists, friends, and family, he learns how to use a wheelchair and drive a car, gets his own apartment, and returns to his job as a teacher. Photos on the endpapers show Igor doing many of the activities that are described in the story.
In Lucas At the Paralympics, Lucas meets a fellow cyclist named Eddie, and the two of them decide to travel to the Summer Paralympic Games. Sidebars give additional information about the different competitions they attend. At the end, Lucas decides to train for the Paralympic Games in four years. Includes two pages of information about different events at the Winter Paralympic Games. Both books are 32 pages and recommended for ages 4-8.
Pros: Some much-needed picture books featuring a character with a disability. Readers will learn about some of the challenges faced by a person in a wheelchair, as well opportunities to compete in sports that are open to those with many different types of disabilities.. The book about the Paralympic Games is timely, since the 2021 Games take place at the end of the summer.
Cons: Given the restrictions of a picture book, Lucas's journey to independence appears deceptively simple. Also, the photos of the author were on the endpapers, which meant some of them were covered up by the library dust jacket.