Published by Carolrhoda Books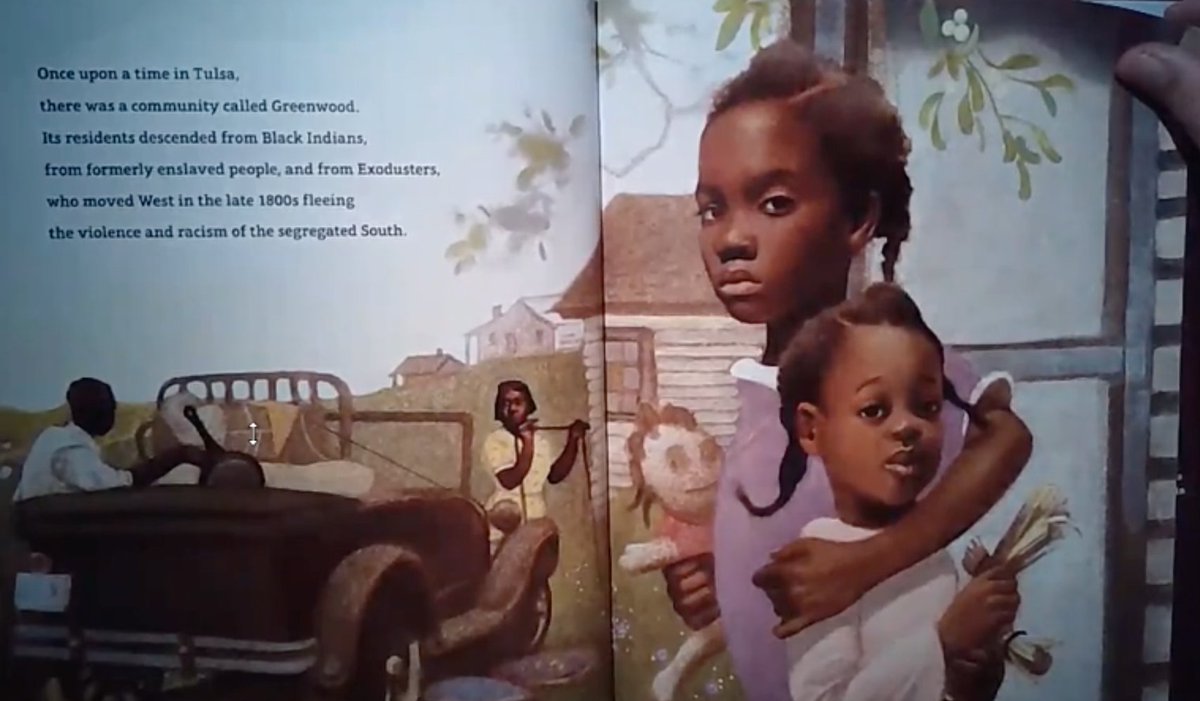 Summary:  "Once upon a time in Tulsa, there was a community called Greenwood."  Although this was a segregated community, the Black part of town thrived, with excellent schools, libraries, medical facilities, and enough businesses to call Greenwood Avenue "Black Wall Street".  But in 1921, accusations by a young white woman that a black teenager had assaulted her ignited a series of events that ultimately left up to 300 Black people dead, hundreds more injured, and more than 8,000 homeless when their community was burned to the ground.  The town was rebuilt, but the massacre was covered up; it was 75 years before an investigation took place that revealed that police and city officials plotted with the white mob to destroy the Black community.  Includes notes from both the author and illustrator describing their connections to this event, as well as photos of Greenwood burning and the Tower of Reconciliation that stands in Tulsa's Reconciliation Park.  32 pages; grades 3-6.
Pros:  With six starred reviews, this book will surely be considered for multiple awards next January.  The structure of the story is perfect, describing the amazing community of Greenwood before the massacre as a place where Black people demonstrated that they could build thriving businesses and community services.  The massacre is described in a few heartbreaking pages, and Weatherford and Cooper don't shy away from laying the blame squarely on the white community.  Their ending notes are fascinating, particularly Floyd Cooper's story about his grandfather who survived the massacre.
Cons: The endpapers are before and after pictures of Greenwood. I wish the front endpaper was a photo like the back one is, but maybe there isn't a photo in existence of what Greenwood looked like as a flourishing community.